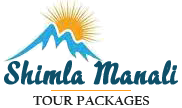 Welcome to Tourism Himachal
Himachal Pradesh Nestled amidst the Western Himalayas, the state of Himachal Pradesh is often referred as "Devbhumi" meaning "Land of the Gods". It is a captivating hill state where on one hand you would find the snow covered rivers and lakes and on the other the mighty Himalayas. While there is the lush greenery of forest, Himachal Pradesh also has the Trans-Himalayan Desert.
While at Himachal Preadesh, the tourists get the unique opportunity to take pleasure in various activities. Moreover, if you are an adventure freak, then there is nothing to stop you in this beautiful hill station. Go out for trekking at Zanskar Range, Dhauladhar Range or Pirpanjal Range, engage in bird watching or jeep safaris and if that isn't enough, then try mountain climbing near Manali or camping at Lahaul, Kullu-Manali, Spiti, Simla and Dalhousie.
Himachal Tour Packages
Himachal Paradise
13 Nights / 14 Days
Shimla Kasauli Tour Package
4 Nights / 5 Days
Shimla - Manali Tour Package
5 Nights / 6 Days
The Mystic Himachal Tour Package
11 Nights / 12 Days
Himachal Rohtang Pass Tour Package
13 Nights / 14 Days
Dharamshala - Dalhausie Tour Package
6 Nights / 7 Days
Chamba Khajjihar Dharamshala Tour Package
5 Nights / 6 Days
Chandhigarh - Dharamshala Tour Package
5 Nights / 6 Days
Himachal Honeymoon Tour Package
Himachal Pradesh has emarged in the recent years as one of the favourite destinations.

Himachal Pradesh is known for its wilderness, landscapes, beautiful forests and wildlife.

The remote valleys of Lahaul, Spiti and Kinnaur have strong Buddhist traditions.
Rohtang Pass Tour Package | Manali Sightseeing | Shimla Sightseeing | Himachal Travel Package | Himachal Tour Package | Shimla Kullu Manali Tour Package | Shimla Manali Honeymoon Tour Package | Himachal Tour | Himachal Hotel Package | Budget Hotels In Manali | Budget Hotels In Shimla | Dalhousie Dharamshala Tour Package