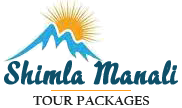 Himachal Wildlife Tour
Manali Wildlife Tour
Chail Wildlife Tour
Chail Wildlife Tour
The Chail Wildlife Sanctuary is situated at the foothills of the Himalayas and located at a distance of around 3km from the Chail town of Himachal Pradesh. The forest area enveloped by the Chail Sanctuary is a vast one (110 sq km). It was publicly announced and accepted as a Wildlife Sanctuary in the year 1976. The Chail Sanctuary can pride itself on the rich and plentiful flora and fauna it has to offer. It is an ideal and favorite destination for the tourists with all the surprising and rewarding beauty it holds within it. Miles of greenery with white snow peaks on the background is a spectacle good enough to amuse any visitor's heart.
It is home to many endangered species, rare plants and orchids which is yet another reason for the large flock of tourists to this place. Animals and birds like Sambar, Goral, Common Langur, Leopard, Rhesus Macaque, Himalayan Black Bear, Red Deer, Silver-White Oak, Indian Hare, Yellow Throated Marten, Indian Porcupine, Common Giant and Kashmiri Flying Squirrel and Pheasants lift up the glory of the Chail Sanctuary. Besides these, the Barking deer, leopard, Kalijin, the Himalayan Black Bear, wild boar, common langur etc. are also major tourist attractions. The Chir Pheasant breeding and Rehabilitation Programme was introduced in 1988, visitors are welcome to take part and witness the programme. The Flora of the Sanctuary include vast grasslands and plants like the Pine, the Oak, Rhododendron, Cedar, Robinia, Blue Pines etc. The grasslands are occasionally maintained by systematic burning and cutting of plants.
Activities to be Accomplished :
The Park Safari or Trekking :
The uneven wide stretch of land distribution in the Chail Sanctuary makes it very difficult to catch a Jeep safari. So, the best option is to take up Trekking which is also promoted by the Forrest Officials. Trekking is sheer fun and a few regions have really high altitude trekking routes. It has three four amazing trekking routes to choose from.
Bird-watching :
The Chail Sanctuary has a few of the rarest species of birds. As mentioned above, the Chir Pheasant Breeding Programme promotes the cause. It is an exquisite destination for the passionate Birders.
Fishing and angling :
Those who love this sport can head towards the Gaura River to suit them as they want to.
How to Reach :
The Toy Train from Kalka takes approximately 5 hours to reach. Else the visitors can also opt for the road passage which is 40 KM from Shimla and 3 KM from the Chail town. Shimla can be reached via flight or train from the major cities. However, the Toy train journey is truly recommended that is bound to give the travelers a lifetime experience through the dense forest, sharp bends and several number of tunnels.
When to Go :
The best time to visit this place is April-July and September-November.
Accommodation :
There are several well to do private as well as government resorts around this area, where comfortable stay is provided.
Book Now
Rohtang Pass Tour Package | Manali Sightseeing | Shimla Sightseeing | Himachal Travel Package | Himachal Tour Package | Shimla Kullu Manali Tour Package | Shimla Manali Honeymoon Tour Package | Himachal Tour | Himachal Hotel Package | Budget Hotels In Manali | Budget Hotels In Shimla | Dalhousie Dharamshala Tour Package